Authors read & discuss their
D1G1T4L WR1T1NG

at MIT
All events are free and open to the public
Previous Events:
Spring 2014
Páll Thayer, Lance Olsen, Scott Rettberg, Jill Walker Rettberg
All of the Spring 2014 events will be held Mondays at 5:30pm in MIT's room 14E-310. This is in the East wing of Building 14, across the building's courtyard from the Hayden Library. Building 14 is not part of the Media Lab Complex.
March 10, 5:30pm in 14E-310
Páll Thayer
Microcodes
Short Perl programs that are also artworks, presented for viewers to read, download, and execute. Thayer will trace some key steps showing how he went from his background in painting and drawing to presenting code as his artwork.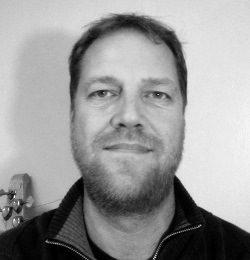 Páll Thayer is an Icelandic artist working primarily with computers and the Internet. He is devout follower of open-source culture. His work is developed using open-source tools and source-code for his projects is always released under a GPL license. His work has been exhibited at galleries and festivals around the world with solo shows in Iceland, Sweden and New York and notable group shows in the US, Canada, Finland, Germany and Brazil (to name but a few). Pall Thayer has an MFA degree in visual arts from Concordia University in Montreal. He is an active member of Lorna, Iceland's only organization devoted to electronic arts. He is also an alumni member of The Institute for Everyday Life, Concordia/Hexagram, Montreal. Pall Thayer currently works as a lecturer and technical support specialist at SUNY Purchase College, New York.
April 7, 5:30pm in 14E-310
Lance Olsen
Experimental writing & video
Including a reading from his recent book [[ there. ]] and video from his Theories of Forgetting project.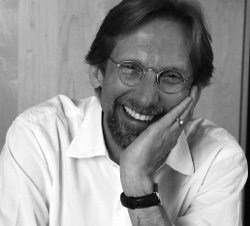 Lance Olsen is author of more than 20 books of and about innovative writing, including two appearing this spring: the novel based on Robert Smithson's earthwork the Spiral Jetty, Theories of Forgetting (accompanied by a short experimental film made by one of its characters), and [[ there. ]], a trash-diary meditation on the confluence of travel, curiosity, and experimental writing practices. His short stories, essays, and reviews have appeared in hundreds of journals and anthologies. A Guggenheim, Berlin Prize, N.E.A. Fellowship, and Pushcart Prize recipient, as well as a Fulbright Scholar, he teaches experimental theory and practice at the University of Utah.
April 28, 5:30pm in 14E-310
Scott Rettberg
Videos & combinatory videos
Produced in collaboration with Roderick Coover, Nick Montfort, and others, including: The Last Volcano, Cats and Rats, Three Rails Live and Toxicity.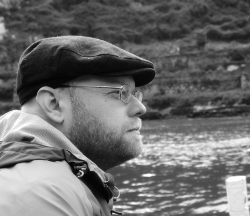 Scott Rettberg is Professor of Digital Culture in the department of Linguistic, Literary, and Aesthetic studies at the University of Bergen, Norway. Rettberg is the project leader of ELMCIP (Electronic Literature as a Model of Creativity and Innovation in Practice), a HERA-funded collaborative research project, and a founder of the Electronic Literature Organization. Rettberg is the author or coauthor of novel-length works of electronic literature, combinatory poetry, and films including The Unknown, Kind of Blue, Implementation, Frequency, Three Rails Live, Toxicity and others. His creative work has been exhibited online and at art venues including the Chemical Heritage Foundation Museum, Palazzo dell Arti Napoli, Beall Center, the Slought Foundation, The Krannert Art Museum, and elsewhere.
May 5, 5:30pm in 14E-310
Jill Walker Rettberg
Selfies
With examples from her own work as well as from photobooths, older self-portraits, and entries from others' diaries, in her talk "Seeing Ourselves Through Technology: How We Use Selfies, Blogs and Wearable Devices to Understand Ourselves."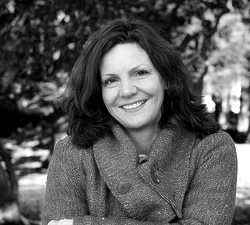 Jill Walker Rettberg is Professor of Digital Culture at the University of Bergen in Norway. Her research centers on how we tell stories online, and she has published on electronic literature, digital art, blogging, games and selfies. She has written a research blog, jilltxt.net, since October 2000, and co-wrote the first academic paper on blogs in 2002. Her book Blogging was published in a second edition in 2014. In 2008 she co-edited an anthology of scholarly articles on World of Warcraft. Jill is currently writing a book on technologically mediated self-representations, from blogs and selfies to automated diaries and visualisations of data from wearable devices.
Spring 2013:
The New School's LIT Journal, Debra Di Blasi, Gretchen Henderson, Jason McIntosh
All but the first of the Spring 2013 events are Mondays at 5:30pm in MIT's room 14E-310. This is in the East wing of Building 14, across the building's courtyard from the Hayden Library. Building 14 is not part of the Media Lab Complex.Gretchen Henderson was guest organizer in Spring 2013.
Friday March 8, 6pm in 6-120
LIT Journal at MIT: Reading & Performance
Digital writing from contributors to the New School's Journal
(Note unusual day, time, and room: This reading was scheduled to allow AWP attendees to join us.)
Maria Damon
Ian Hatcher
Andrea Quaid
Evelyn Hampton
Ed Steck
Lydia Melby
March 11, 5:30pm in 14E-310
Debra Di Blasi
"Skin of the Sun: Five Iterations Toward Human As Novel"
Followed by a discussion of the literary publisher's role in the 21st Century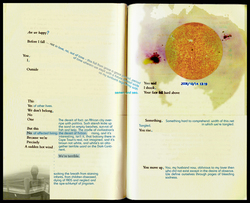 Debra Di Blasi is a multi-genre, multimedia author of six books, including The Jirí Chronicles & Other Fictions, Drought & Say What You Like, and Skin of the Sun. Awards include a James C. McCormick Fellowship in Fiction from the Christopher Isherwood Foundation, Thorpe Menn Book Award, Cinovation Screenwriting Award, and Diagram Innovative Fiction Award. Her fiction is included in a many leading anthologies of innovative writing and has been adapted to film, radio, theatre, and audio CD in the U.S. and abroad. Her essays, art reviews and articles can be found in a variety of international, national and regional publications. She frequently lectures on the intersection of literature and technology and is working on a nonfiction book on related topics.
April 8, 5:30pm in 14E-310
Gretchen E. Henderson
"Galerie de Difformité:The Book as Body, The Body as Book"
Followed by an OPEN MIC!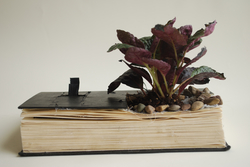 Gretchen E. Henderson is a Mellon postdoctoral fellow at MIT and a metaLAB fellow at Harvard, who writes across genres, the arts, and music to invigorate her critical and creative practices. She is the author of two novels, The House Enters the Street and Galerie de Difformité (winner of the Madeleine Plonsker Prize), a collection of nonfiction, On Marvellous Things Heard, and a poetry chapbook, Wreckage: By Land & By Sea. Among other projects at MIT, she is working on Ugliness: A Cultural History (for Reaktion Books), while continuing the collaborative deformation of Galerie de Difformité: a print book that is interfacing with the history and future of the book, networked online, inviting readers to participate in its (de)formation across media.
April 22, 5:30pm in 14E-310
Jason McIntosh
Presents the Interactive Fiction "The Warbler's Nest"
(Note the new date!)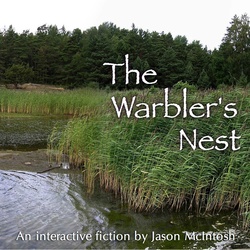 Jason McIntosh is an independent games critic, designer, and scholar. During the previous decade, he produced "The Gameshelf", a public-access TV series examining both tabletop and digital games, and "Jmac's Arcade," a set of video monologues on growing up within the arcade culture of the 1980s. More recently, he's taught a game-studies lab at Northeastern University, published the XYZZY Award-winning work of interactive fiction "The Warbler's Nest", crafted the iPad edition of the tabletop game "Sixis" by Chris Cieslik, and worked as a game-design consultant for other clients. He continues to write game-criticism essays on The Gameshelf's blog, and produces the occasional episode of the podcast series "Play of the Light", which he co-hosts with Matthew Weise. His website collecting all this stuff may be found at jmac.org
Fall 2012
Bonus Blurb with Al Filreis, December 10
December 10, 5:30pm in 6-120
Al Filreis
Teaching Modern & Contemporary American Poetry to 36k
Co-sponsored by the SHASS Dean's Office and the Literature Section
Al Filreis has taught his "ModPo" course at Penn for years; in Fall 2012 he offered a 10-week version of the course online, via Coursera, to more than 36,000 students. The course, as in its previous versions, does not include lectures, being based instead on discussion - the collaborative close readings of poems. The course grows out of Filreis's work at the Kelly Writers House; he has been Faculty Director of this literary freespace since its founding in 1995. Filreis is also co-founder of PennSound, the Web's main free archive of poetry readings, publisher of Jacket2 magazine, and producer and host of "PoemTalk," a podcast/radio series of close readings of poems. In conversation with Nick Montfort, Filreis will discuss ModPo and his perspective on writing, teaching, and digital media.
Filreis is Kelly Professor of English and Director of the Center for Programs in Contemporary Writing at the University of Pennsylvania. He is the author of Wallace Stevens and the Actual World, Modernism from Right to Left, Counter-Revolution of the Word: The Conservative Attack on Modernism, 1945-60, and other works. He was chosen as Pennsylvania Professor of the Year by the Carnegie Foundation in 2000.
Fall 2012:
A Narrative Generation Conversation and Tracy Fullerton's Walden, a game
October 1, 5:30pm in 6-120
Rafael Pérez y Pérez, Fox Harrell, and Nick Montfort
In conversation about narrative generation and MEXICA, GRIOT, and Curveship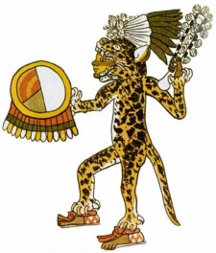 Three creators of poetic and imaginative systems speak about computational creativity, narrative generation, and the way systems for this sort of work are culturally generated. Rafael Pérez y Pérez is creator of the plot-focused MEXICA system for the generation of stories and is Profesor/Investigador Titular C in the Departamento de Tecnologías de la Información at the Universidad Autónoma Metropolitana, Unidad Cuajimalpa, México D. F. Fox Harrell is creator of GRIOT and the Alloy algorithm, which generates literary and multimedia texts based on conceptual structures. Harrell is associate professor of digital media at MIT in CMS/WHS, a principal investigator at CSAIL, and head of the Imagination, Computation, and Expression Laboratory. Nick Montfort developed Curveship, an interactive fiction and text generation systems that allows for parametrically controlled narrative variation. Montfort is associate professor of digital media at MIT in CMS/WHS and head of the Trope Tank.
November 8, 5:30pm in 32-155
Tracy Fullerton
"Finer Fruits: Experiment in Life and Play at Walden"
A joint event with the CMS Colloquium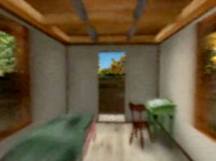 Walden, a game, is an experiment in play being made about an experiment in living. The game simulates Henry David Thoreau's experiment in living a simplified existence as articulated in his book Walden. It puts Thoreau's ideas about the essentials of life into a playable form, in which players can take on the role of Thoreau, attending to the "meaner" tasks of life at the Pond - providing themselves with food, fuel, shelter and clothing - while trying not to lose sight of their relationship to nature, where the Thoreau found the true rewards of his experiment, his "finer fruits" of life. The game is a work in progress, and this talk will look closely at the design of the underlying system and the cycles of thought that have gone into developing it. It will also detail the creation of the game world, which is based on close readings of Thoreau's work, and the projected path forward for the team as we continue our sojourn in experimental in play.
Tracy Fullerton, M.F.A., is an experimental game designer, professor and director of the Game Innovation Lab at the USC School of Cinematic Arts where she holds the Electronic Arts Endowed Chair in Interactive Entertainment. The Game Innovation Lab is a design research center that has produced several influential independent games, including Cloud, flOw, Darfur is Dying, The Misadventures of P.B. Winterbottom, and The Night Journey - a collaboration with media artist Bill Viola. Tracy is also the author of Game Design Workshop: A Playcentric Approach to Creating Innovative Games, a design textbook in use at game programs worldwide.
Spring 2012:
Steve McCaffrey, Christian Bök, and Two Special Events
March 19, 5:30pm in 6-120
Steve McCaffery
Author of Carnival, The Black Debt, Seven Pages Missing
Professor and David Gray Chair of Poetry and Letters, SUNY Buffalo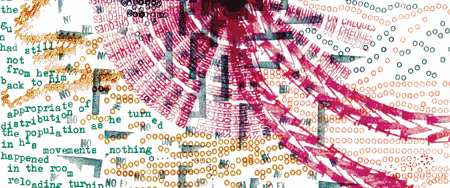 A central figure in Canadian avant-garde writing, Steve McCaffery's work spans sound poetry, generative and iterative text, experimental prose, performance art, literary criticism, and visual poetics. A member of the Four Horsemen sound poetry ensemble and a professor of English at SUNY Buffalo, he is the author of over a dozen influential books of poetry, twenty chapbooks and four volumes of critical writing. His works include CARNIVAL panels 1 and 2, Panopticon, The Black Debt, North of Intention and Rational Geomancy: Kids of the Book-Machine (with bpNichol). With Jed Rasula, McCaffery edited Imagining Language, an anthology for MIT Press.
April 9, 5:30pm in 6-120
Open Mouse / Open Mic
Featuring Alexandra Chasin and Ari Kalinowski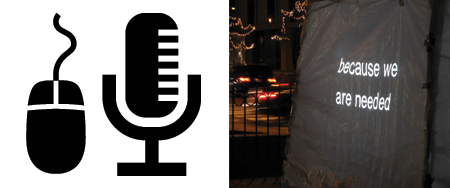 Please join us for an open mic featuring  D1G1T4L WR1T1NG for a variety of platforms, from immersive projections by Ari Kalinowski to generative fiction for the iPad by Alexandra Chasin. Bring video art, interactive fiction, SMS poems, and any form of electronic literature you've got up your sleeve!
Alexandra Chasin is the author of Kissed By (FC2), and Selling Out: The Gay and Lesbian Movement Goes to Market (St. Martin's). She teaches Writing at Lang College, The New School. Ari Kalinowski runs the Intermedia Poetry Project: intermediapoetry.com
May 3, 6:00pm in 6-120
Christian Bök
Author of Crystallography, Eunoia and The Xenotext
Professor of English, University of Calgary
Co-sponsored by the Visiting Artist Series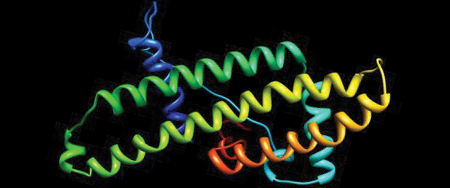 Christian Bök is the author of Crystallography (Coach House Press, 1994), nominated for the Gerald Lampert Award for Best Poetic Debut, and Eunoia, a lipogram that uses only one vowel in each chapter, which won the 2002 Griffin Poetry Prize and is the best- selling Canadian poetry book of all time. He is also author of Pataphysics: The Poetics of an Imaginary Science (2001). His latest project, The Xenotext, encodes a poetic text into bacterial DNA that will produce proteins in response—yielding another poetic text. Bök has created artificial languages for Gene Roddenberry's Earth: Final Conflict and Peter Benchley's Amazon.
May 4 (all day), mainly in Bartos Theater, E15
Co-sponsored by the Mellon Foundation, SHASS, the Arts at MIT Visiting Artist Program, and the MIT Communications Forum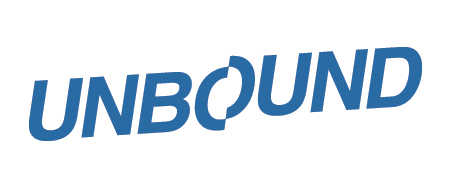 An afternoon of discussion with theorists and practitioners from MIT and beyond who are concerned with the shape of books to come. Participants include:
Christian Bök (University of Calgary)
Katherine Hayles (Duke University)
Bonnie Mak (University of Illinois at Urbana-Champaign)
Rita Raley (UC Santa Barbara)
James Reid-Cunningham (Boston Athenaeum)
Bob Stein (Institute for the Future of the Book)
Fall 2011:
The ELO, Natalia Fedorova, Brian Moriarty, Samantha Gorman
September 19 in E14-674 (Media Lab Extension, 6th floor)
Everything Akimbo: Welcoming the ELO to MIT
The Electronic Literature Organization: Open House / Open Mic / Open Mouse
An international nonprofit organization to facilitate and promote the writing, publishing, and reading of literature in electronic media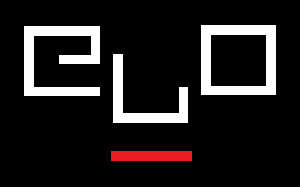 Please join us in welcoming the Electronic Literature Organization to MIT with an open house / open mic / open mouse featuring 5-7 minute presentations and readings by a host of electronic literature authors (perhaps including you)! We've got snacks for you, too. Presenters will include:
Nick Montfort, president, ELO
Other directors and ELO members
John Cayley, Brown University, Organizer, 2010 ELO Conference
5:30 pm is the kickoff: Signup begins and a short presentation about the ELO, followed by discussion, will ensue. At 6:30 pm the open mic readings & presentations will start.
October 24 in 14E-310
Seeing and Writing: Russian Multimedia Poetry
Natalia Fedorova
Creator of Madame Ebaressa and a Butterfly; Visiting Fulbright Fellow, MIT, The Trope Tank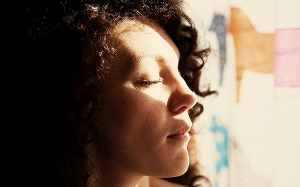 Natalia Fedorova's work includes an interactive novel, Madame Ebaressa and a Butterfly, co-written with Sergeij Kitov; 7, a  hyper fiction piece with three possible endings; Dialogue Between a Policeman and a Ballerina, a video installation with the Factory of Found Clothes; and two poetry films, Snow Queen and Just do not not do it. She is also the founder and curator of VIDE0.txt, a poetry film festival in St-Petersburg, Russia and the co-curator of SELF-ID.com, a digital publishing portal.
November 28 in 6-120
Beyond Zork: Games & Interactive Fiction
Brian Moriarty
Creator of Wishbringer, Trinity, Loom; Professor of Practice, WPI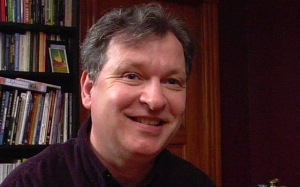 Brian Moriarty built his first computer in the fifth grade. He began publishing games in the early 1980s and in 1984 joined legendary text adventure company Infocom, where he authored three award-winning interactive fiction titles, Wishbringer (1985), Trinity (1986) and Beyond Zork (1987). His first graphic adventure game, Loom, was published in 1990 by Lucasfilm Games to wide critical acclaim.
December 5 in 6-120
Penumbra: Rich Media & Gestural Text
Samantha Gorman
Creator of Penumbra, Books of Kells, Canticle; Performance Studies & Digital Literature, RISD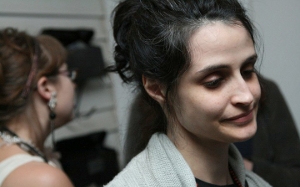 Samantha Gorman is a writer and media artist who composes for the intersection of text, dance, performance, and digital culture. She holds an MFA and BA in Literary Arts from Brown University, where she studied poetry and writing for digital media. Penumbra, a hybrid art/literature app for the iPad created with Danny Cannizzaro, challenges the notion of a static "ebook" by carefully integrating short film, rich animation, illustration and fiction.
Spring 2011:
Maeda, Buechley, Cayley, Fifield, Wilson; Borsuk; Moriarty, Fernández-Vara, Husarova
March 8
Computers and Creativity: The Intersection of Art and Technology
Tuesday · 7pm · Bartos (E15 lower level)
Moderated by John Maeda, president, Rhode Island School of Design
The computer's creative involvement in the visual and literary arts is the topic of this panel discussion, held on the occasion of the Drawing with Code: Computer Art from the Anne and Michael Spalter Collection exhibit at the deCordova. The panelists include that exhibit's curator George Fifield, exhibiting artist Mark Wilson, poet and Brown University professor John Cayley, and MIT Media Lab professor Leah Buechley. Held in collaboration with the deCordova Museum.
March 31
Between Page and Screen: Digital, Visual & Material Poetics
Thursday · 4pm · 2-105
Amaranth Borsuk discusses her poetic practice as a multi-media writer and artist, reading selections from recent work and showing images and performance footage from current projects. What is a poetics of materiality and how does it play out across print and digital media? What does a focus on the material of language do to our constructions of authorship? Borsuk will read from Between Page and Screen, a digital pop-up book of poems, Tonal Saw, a chapbook constructed from a religious tract, and Excess Exhibit, a flip-book of conjoined poems that mutate from constraint into rapturous abundance. She will also show digital work in progress and read selections from her recently completed manuscript Handiwork, whose poems explore the relationship between torture and writing, trauma and creativity through a combination of Oulipo constraint and surreal lyricism.
A poet and scholar, Amaranth Borsuk's work focuses on textual materiality - from the surface of the page to the surface of language. She is currently a Mellon Postdoctoral Fellow in Comparative Media Studies and Writing and Humanistic Studies at Massachusetts Institute of Technology where she works on and teaches digital poetry. She has a Ph.D. in Literature and Creative Writing from the University of Southern California, where she co-founded The Loudest Voice cross-genre reading series and the Gold Line Press chapbook series. Her essays and book reviews have appeared in print and online. Poems have recently appeared in Colorado Review, Columbia Poetry Review, FIELD, Eleven Eleven, and Denver Quarterly, among other journals. She is the author of a chapbook-length poem, Tonal Saw (The Song Cave, 2010), and Excess Exhibit (ZG Press, forthcoming), a book of conjoined poems written collaboratively with poet and performance artist Kate Durbin, which includes drawings by Zach Kleyn. She has also collaboratively translated and transverted the work of Oulipo poet Paul Braffort together with Gabriela Jauregui and crafted an augmented-reality chapbook, Between Page and Screen, together with Brad Bouse. Recent collaborative work can be found in Black Warrior Review, Caketrain, New American Writing, and Action, Yes!. In addition to writing and studying poetry, Amaranth is also a letterpress printer and book artist whose fascination with printed matter informs her work on digital media.
May 7
Adventuresome Creations: Interactive Fiction, Graphical Adventures & Electronic Literature
Saturday · 3pm · 6-120
Brian Moriarty
Creator of Wishbringer, Trinity, Loom
professor of practice, Worcester Polytechnic Institute
Clara Fernández-Vara
Creator of Rosemary, Symon
MIT postdoctoral researcher, GAMBIT
Zuzana Husarova
Creator of Pulse
MIT Fulbright scholar, the Trope Tank
Part of the Boston Cyberarts Festival
Spring 2010:
Coover & Sawheny, Strickland, Freese & Short, Cayley & Howe
I'm delighted to announce our Spring 2010 Purple Blurb events. A poster (in PDF) is also available.
Video
Roderick Coover & Nitin Sawhney
Monday, March 1
5:30pm-7pm
Poetry
Stephanie Strickland
Monday, March 8
5:30pm-7pm
Interactive Fiction
Jeremy Freese & Emily Short
Monday, March 29
5:30pm-7pm
Poetry
John Cayley & Daniel C. Howe
Wednesday, April 28
7:30pm-9pm
All events are in MIT's 14E-310.
Note that the first three events begin earlier (5:30pm) than in semesters past, while the final event this semester begins later (7:30pm).
Please also note (or recall) that 14E is the east wing of Building 14, the building which also houses the Hayden Library. This is *not* building E14, the new Media Lab building.
March 1
RODERICK COOVER
Canyonlands (www.unknownterritories.org) is a film and interactive documentary about the works of the novelist and essayist, Edward Abbey (1927-1989). Abbey worked as a seasonal ranger and forest lookout in Western parks and forest-lands, wrote in praise of wilderness, and called attention to the destruction of the desert landscape. His descriptions of eco-sabotage in his novel The Monkey Gang were an inspiration for the formation of the environmentalist organizations such as EarthFirst! Canyonlands takes users into a virtual representation of the Colorado River and Utah canyonlands. There, users will follow Abbey's road and fascinating side routes as they weave their way through history.
Roderick Coover makes panoramic interactive environments, collaborative streaming visual poems, and multimedia documentary projects about histories, narratives, and the sense of place. Some titles include Unknown Territories (Unknownterritories.org), Cultures in Webs (Eastgate Systems), From Verite to Virtual (D.E.R), The Theory of Time Here (Video Data Bank), The Language of Wine (RLCP), and Something That Happened Only Once (RLCP) among others. An associate professor of film and media arts at Temple University, Roderick Coover has received awards from USIS-Fulbight, a LEF Foundation, and the Mellon Foundation, among others. URL: http://www.roderickcoover.com
NITIN SAWHNEY
Strawberries, Roosters and the Chocolate Seas is an upcoming feature-length documentary. It is a personal journey into the heart of Gaza using a satirical and poetic rendering of everyday life and the extraordinary events witnessed by the filmmaker, during his visit there one year after the devastating 22-day siege in January 2009. The film, shot during two intense weeks in January 2010, includes interviews with fishermen, farmers, physicians, teachers, and working professionals, interspersed with footage that captures dramatic events like the large convoys of aid arriving in Gaza despite the blockade, tunnels used to smuggle goods, hip hop bands striving for creative expression, and the floods that turned Gaza's seashore from deep blue to chocolate.
Nitin Sawhney is a research fellow in the Program in Art, Culture and Technology in the Department of Architecture at MIT. He co-founded the Voices Beyond Walls initiative for digital storytelling in Palestinian refugee camps. The program was founded in 2006, when pilot digital media and storytelling workshops were first conducted in the Balata and Jenin refugee camps in the West Bank. Since then local and international volunteers have conducted nearly a dozen workshops in six different refugee camps. See: http://www.voicesbeyondwalls.org Sawhney was selected as a Visionary Fellow with the Jerusalem 2050 Program: http://envisioningpeace.org/visions/media-barrios He has recently returned from a trip to Gaza and is sharing footage from a documentary he is co-producing: http://www.GazaRoosterFilms.com
March 8
STEPHANIE STRICKLAND
Strickland will read from four collaborative digital poems created over the past twelve years, each of which uses the screen differently: V: Vniverse, Ballad of Sand and Harry Soot, Errand Upon Which We Came, and slippingglimpse.
Stephanie Strickland is a print and hypermedia poet who, in addition to having written the digital poems mentioned above, has published five books: Zone : Zero, V: WaveSon.nets / Losing L'una, True North, The Red Virgin: A Poem Of Simone Weil, and Give the Body Back.
March 29
JEREMY FREESE
Violet is an interactive short story about romance and procrastination in which the main character is struggling to complete his dissertation. The things that happen in the simulated graduate student office are narrated to the player by the (imaginary) voice of the main character's Australian girlfriend. Violet won several XYZZY awards in 2008, including the award for Best Game, and was the winner of the 2008 Interactive Fiction Competition.
Jeremy Freese is a professor in the Department of Sociology, School of Communication, and Institute for Policy Research at Northwestern University.
EMILY SHORT
Alabaster is a fractured fairy tale by John Cater, Rob Dubbin, Eric Eve, Elizabeth Heller, Jayzee, Kazuki Mishima, Sarah Morayati, Mark Musante, Emily Short, Adam Thornton, and Ziv Wities, illustrated by Daniel Allington-Krzysztofiak. This interactive fiction is an experiment in open authorship. The introduction to the story was written and released by Short in 2008. The game is implemented in Inform 7 using a conversation system, developed by Short, that will be released for general use by Inform 7 developers. There are eighteen possible endings to Alabaster.
Emily Short is author of or collaborator on more than two dozen interactive fictions, including Galatea (winner of Best of Show in the 2000 IF Art Show) and Savoir Faire (XYZZY Award for Best Game and in other categories, 2002) and Floatpoint (winner of the 2006 IF Competition) along with other XYZZY award-winning games: Metamorphoses (2000), Pytho's Mask (2001), City of Secrets (2003), and Mystery House Possessed (2005). Short, who is a classicist and a scholar of attic drama, has worked on the development of Inform 7, has reviewed dozens of games, and writes the column "Homer in Silicon" for GameSetWatch.
April 28
The Readers Project is a collection of distributed, performative, quasi-autonomous poetic 'Readers' - active, procedural entities with distinct reading behaviors and strategies. We release these Readers onto inscribed surfaces that may be explicitly or implicitly, visibly or invisibly, constituted by their texts. Over time, the Readers will address themselves to a wide range of material - from conventional found texts, through poetic reconfigurations of appropriated (fairly-used) sources, to original compositions by the project's collaborators, and so on.
Designed to support the creation of novel works of digital literature, Howe's RiTa library, in which The Readers Project is implemented, provides a unique set of tools for artists and writers working in programmable media. Combining features of natural language processing, computational stylistics, and generative systems, RiTa enables a range of tasks, from statistical methods, to grammar-based generation, to linguistic database access (e.g., WordNet), to text-mining, to text-to-speech, to image, audio, & animation, all in real-time. RiTa is free and open-source and integrates with the popular Processing environment for digital arts programming.
JOHN CAYLEY
John Cayley writes digital media, particularly in the domain of poetry and poetics. Recent and ongoing projects include The Readers Project with Daniel Howe, imposition with Giles Perring, riverIsland, and what we will. Information on these and other works may be consulted at http://programmatology.shadoof.net. Cayley is a visiting professor at Brown University, Literary Arts Program.
DANIEL C. HOWE
Daniel C. Howe is a digital artist and researcher whose work explores the intersections of literature, computation, and procedural art practice. He recently received his PhD (on generative literary systems) from the Media Research Lab at NYU and was awarded a Computing Innovations fellowship from the National Science Foundation for 2010. He currently resides in Providence, RI where he teaches at Brown and RISD, and is a resident artist at AS220. His site: http://mrl.nyu.edu/~dhowe/
Past Purple Blurb Events
Fall 2009:
Wardrip-Fruin, Flanagan, Harrell, Bers
Once again, Purple Blurb offers readings and presentations on digital writing by practitioners of digital writing. All events are at MIT in room 14E-310, Mondays at 6pm.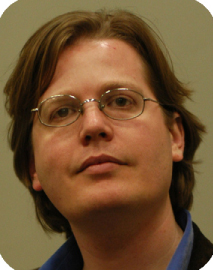 September 14 — Noah Wardrip-Fruin is author of Expressive Processing: Digital Fictions, Computer Games, and Software Studies (MIT Press, 2009), co-creator of Screen (among other works of digital writing), and assistant professor in the Department of Computer Science at the University of California, Santa Cruz.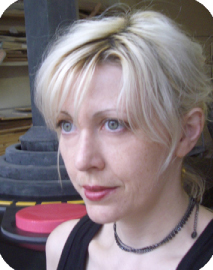 November 2 — Mary Flanagan is author of Critical Play: Radical Game Design (MIT Press, 2009), creator of [giantJoystick], and author of [theHouse] (among other digital writing works). She is Sherman Fairchild Distinguished Professor in Digital Humanities at Dartmouth.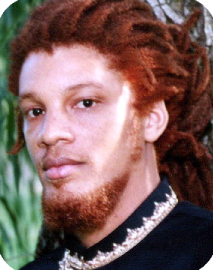 November 16 — D. Fox Harrell is the creator of the GRIOT system for computational narrative and author of several works in this system, including Loss, Undersea and The Girl with Skin of Haints and Seraphs. He is assistant professor of digital media in the School of Literature, Communication, and Culture at the Georgia Institute of Technology.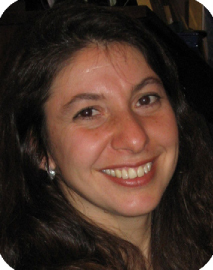 November 30 — Marina Bers is author of Blocks to Robots: Learning with Technology in the Early Childhood Classroom (Teachers College Press, 2007) and creator of the system Zora. She is associate professor in the Department of Child Development and adjunct professor in the Department of Computer Sciences at Tufts University.
Special July 15, 2009 Event:
Rafael Pérez y Pérez
The Purple Blurb series offers a second special summer talk by a leading researcher in creative text generation. Rafael Pérez y Pérez will speak on ...
MEXICA: A Computer Model for Plot Generation of Prehispanic Stories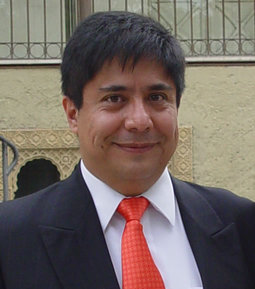 Rafael Pérez y Pérez, creator of the MEXICA story system.
MEXICA is a computer model that generates plots for short stories about the Mexicas, the old inhabitants of what today is México City, based on the engagement-reflection cognitive account of writing. During engagement MEXICA generates material guided by content and rhetorical constraints, avoiding the use of explicit characters' goals or story-structures. During reflection the system breaks impasses, evaluates the novelty and interestingness of the story in progress and verifies that coherence requirements are satisfied. In this talk I will explain the main characteristics of the system, I will show how emotions are employed to progress a story in a coherent way and generate novel situations, and how the dramatic tension of the story in progress might be employed to evaluate its interestingness. I will present results showing how story generation is affected by various model parameters and I will compare MEXICA with other story-generators programs. Finally, I will mention how we are employing MEXICA as starting point for new research projects.
Pérez y Pérez will speak on Wednesday July 15, 6pm-7pm, at MIT in room 14E-310. This is in the same location as Pablo Gervás's talk in May, and just one more floor up the stairs from the Trope Tank, where other Purple Blurb events were located. The talk is (as with all Purple Blurb presentations) open to the public.
Rafael Pérez y Pérez earned a BSc. in Electronics and Computers at Universidad Iberoamericana in México City, a MSc. in Knowledge Based Systems and a DPhil. in Artificial Intelligence at Sussex University in England. His research has focused on computer models of creativity. He and his students have developed programs that write short stories, compose music, and solve geometry problems, among other things. In 2006 he organised the Mexican Creativity, Cognition and Computers research group (MCCC) which aims to gather together a multidisciplinary group of researchers and students interested in computational creativity. He has published different papers in the area and has participated as a PC member and co-chair in international events related to computational creativity. Currently he is a researcher and lecturer at The Autonomous Metropolitan University (Universidad Autónoma Metropolitana or UAM) in México City and an invited Lecturer in the MSc and PhD programs in Computer Science at The National Autonomous University of México (Universidad Nacional Autónoma de México or UNAM).
Special May 20, 2009 Event
The Purple Blurb series offers a special talk by a leading European researcher in creative text generation.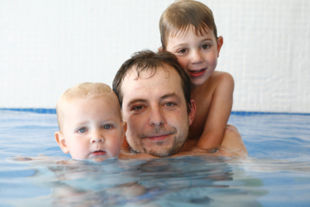 Pablo Gervás (center) keeping his head above water.
Pablo Gervás works as associate professor (profesor titular de universidad) at the Departamento de Ingeniería del Software e Inteligencia Artificial, Facultad de Informática, Universidad Complutense de Madrid. He is the director of the NIL research group and also of the Instituto de Tecnología del Conocimiento.
His research is on processing natural language input, generating natural language output, building resources for related tasks, and generating stories. In the area of creative text generation, he has done work on automatically generating metaphors, formal poetry, and short films.
He will speak on Wednesday May 20, 6pm-7pm, at MIT in room 14E-310. For those who have come to previous Purple Blurb events in the Trope Tank, this is just one more floor up the stairs. The talk is (as with all Purple Blurb presentations) open to the public, and (as with all Purple Blurb presentations so far) will be in English.
Fall 2008
Steve Meretzky on writing and computer games (32-141)

October 6, 2008 (Monday) 6pm.
Meretzky, an alumnus of MIT, was the most prolific author at the most successful interactive fiction company, Infocom. The work he did there included writing Planetfall, A Mind Forever Voyaging, and Leather Goddesses of Phobos as well as collaborating with Douglas Adams to develop The Hitchhiker's Guide to the Galaxy. Meretzky has worked at Legend Entertainment, Boffo Games, and WorldWinner. He is currently at Blue Fang Games. Note that this event is in the Stata Center, not the Trope Tank.
Jesper Juul on developing video games to develop video game theory (14N-233)

October 27, 2008 (Monday) 6pm.
Juul is a video game theorist and author of Half Real: Video Games between Real Rules and Fictional Worlds (MIT Press, 2006). He is also a video game developer, and will discuss using lessons from developing online and casual games to inform work with video game theory (and vice versa). Juul is currently a lecturer in the Program in Writing and Humanistic Studies; he works at the Singapore-MIT GAMBIT Game Lab.
Jason Scott on the blog ASCII and textfiles.com (14N-233)

November 17, 2008 (Monday) 6pm.
Scott is a documentary filmmaker whose work includes BBS: The Documentary and a film about interactive fiction, Get Lamp, which is now in post-production. In addition to making films, Scott maintains the main archive of textfiles (plain-text documents) as they appeared on computer bulletin board systems in the 1980s and early 1990s. He also blogs about digital media topics on ASCII.
Spring 2008
Day of Interactive Fiction!
January 29, 2008 (Tuesday) Group play sessions started on the hour from 1pm–6pm - come for whatever of the time you would like to. There will be a Q&A with authors Liza Daly, Andrew Plotkin and Dan Schmidt from 6pm–7pm.
1pm-2pm For a Change, by Dan Schmidt
2pm-3pm Dinner with Andre, by Liza Daly
3pm-4pm A Mind Forever Voyaging, by Steve Meretzky
4pm-5pm Mindwheel, by Robert Pinsky
5pm-6pm Delightful Wallpaper, by Andrew Plotkin
6pm-7pm Q&A with Liza Daly, Andrew Plotkin, and Dan Schmidt
Aya Karpinska presented Lala and other work
February 20, 2008 (Wednesday) 6pm-7pm. Karpinska is an electronic writing fellow in Brown University's Literary Arts program.
Ben Miller presented Soldier's Story Archive
March 11, 2008 (Tuesday) 6pm-7pm. Miller is a lecturer in the MIT Program in Writing and Humanistic Studies.
Beth Coleman presented Boba Fett's Day Off
April 8, 2008 (Tuesday) 6pm-7pm. Coleman is an assistant professor in the MIT programs in Writing and Humanistic Studies and Comparative Media Studies.
Daniel Howe presented text.curtain and other work
April 29, 2008 (Tuesday) 6pm-7pm. Howe is a computer science doctoral student at the NYU Media Research Lab.
Fall 2007
September 18, 2007. Kendall has been creating interactive multimedia poetry since 1990. He has led the Connection Muse and the Electronic Literature Directory projects, and his work includes Clues, Faith, and Logozoa.
October 16, 2007. Zafrin (PhD in Humanities Computing, Brown University, 2007) studies people by way of the stories we tell to ourselves and each other on and off the net.
Barbara Barry told stories from her ongoing project One Degree.
November 13, 2007. Barry, who earned her PhD from the MIT Media Lab working on Mindful Documentary, studies the history and practice of documentary, story understanding in artificial intelligence, and intelligent tutoring systems for reflective practice.
December 4, 2007. Plotkin, also known as Zarf, is an interactive fiction author and game maker who created A Change in the Weather, So Far, Spider and Web, Shade, The Dreamhold, and Delightful Wallpaper as well as System's Twilight and Capture the Flag with Stuff.
The writing-game page has the original concept post, a rule summary, and a partial example game (with me playing both sides). The incomplete play-test with players, Zarf and Pryftan, and with only three moves completed, nothing resolved. The Myst Online official site, managed by Cyan Worlds. The screen saver running before the presentation. And finally, a nearly-completed (as of December 10) journal game — in Russian.
Digital Writing Series Elsewhere
MACHINE at the University of Pennsylvania's Kelly Writers House, Philadelphia, PA, 2004-present